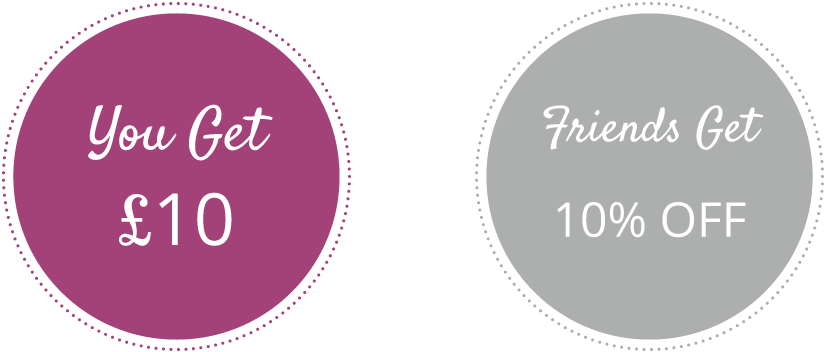 Get £10 credit every time a friend places their first order. *
Your friends get 10% off when they place their first order.
*How it works
You get Luku credit for referring your friends to Luku Home. From within your registered account area you'll be able to send referred friend requests or share your own personal URL. When a person you refer makes their first order you'll receive £10 worth of Luku credit directly into your account, as long as they spend a minimum of £50. Your friend will receive 10% discount off their first order. Everybody wins!